Free & Fast Estimates
Fully Licensed & Insured
Professionally Trained Employees
100% Customer Satisfaction Guaranteed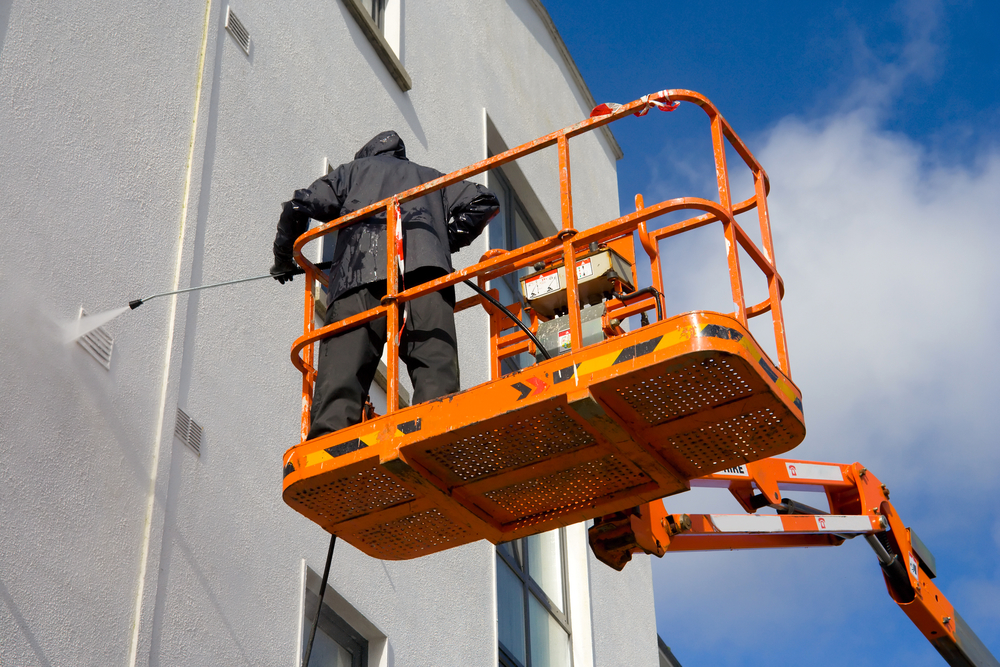 Power Washing and Soft Washing of Your Home in Bald Head Island NC
Our goal as Bald Head Island's #1 Trusted Power Washing Company is to wash and restore your properties curb appeal instantly! Residential, commercial or industrial, we can do it all! With a fierce combination of our professionally trained technicians and industry leading washing equipment- we are ready for any task you have ready for us. Our team is determined to remove any harsh staining your home or business may have on its surface. Including: Roof Streaking, Mold Residue, Fungi, Mildew, Oil Stains and more.
For Your Free Power Washing Estimate Call The Pro's At
910-479-4892
Roof Cleaning
Before thinking of replacing your roof entirely, allow us to take a look at it. Statistics have shown that the majority of homeowners end up replacing their roofing shingles prematurely. Thinking that is aged, damaged and the black streaking caused by algae will never come off. Here at Crystal Clear Shine we have saved hundreds of customers money by adding a few more years of life back into their roofs. We choose to use the well known technique called "soft washing." This method is used to clean all types of roofs, of all materials. With barely using any water pressure, there is absolutely a zero percent chance of damaging shingles and fragile surfaces. We will use a commercial grade washing detergent, specifically focusing on stained areas that need the most attention. We then follow with a designated dwelling time to allow the detergent to soak in, then finish with a long thorough rinse. The end results are astonishing and will leave your roof looking brand new.
Safe and Effective Cleaning Methods
Roof Maintenance is Vital to Prolonging Roof Life
Add Curb Appeal Instantly to Your Home or Business
Window Washing
Our 5 star window cleaning methods will leave your glass sparkling and streak free. We use a mild, non toxic solution that is safe for the environment and for your family. It is highly recommended an interior and exterior window cleaning at least twice a year. Allowing the dirt and dust to reside on your glass can actually etch into the glass and cause scratches and blemishes. By having your windows cleaned professionally it will improve the quality of your home/business. It will also allow more light to come in through the windows lifting your mood and attracting more customers. Clean windows are a necessary part of regular maintenance and one of the best ways to show off your property. Top five benefits to keeping your glass clean are:
Window washing protects and prevents your glass from scratching and etching
Window cleaning improves the quality of your home and business
Having a professional clean your windows will guarantee streak-free glass
Allowing the experts to come clean your windows will save you time and energy
Professional window cleaning is affordable!
Gutter Cleaning
Gutter cleaning is an essential part of keeping your property well maintained. If your gutters are abandoned and forgotten about, serious damage could occur. A debris-clogged gutter can cause a leaky roof or water damage to the interior or exterior of your home. Their purpose is to control the flow of rainwater to protect your roof, walls, foundation and landscaping. When your gutters are working and your downspouts are draining correctly, it will save you from flooding and costly repairs.
Numerous homeowners, tenants, property managers and realtors locally and in Porters Neck NC, have trusted Crystal Clear Shine to care for their properties gutters and downspouts. Out gutter cleaning service provides quick and affordable solutions for residential and commercial properties along with a 100% complete satisfaction guarantee. Allow us to be the ones to look after your gutters for you by joining your neighbors in Bald Head Beach and being put on our regular maintenance schedule. Our gutter cleaning pro's will climb their ladders and check on your gutters and downspouts to make sure they are flowing properly, clear out all of the debris and drain them for their final cleaning.
Deck Pressure Cleaning
An outdoor patio is an extension of your home. But being exposed to nature, it needs regular maintenance and repairs to keep it a safe, pleasant place for entertaining your guests. The best way to maintain a wooden, vinyl, or composite deck such as Trex decking, is by having it regularly washed. Allowing dirt and mildew to stay on the surface, will only weaken and age your patio faster. Our highly knowledgable deck cleaning technicians in Bald Head Island, will make your deck look new again. We use a variety of pressures depending on the specific surface and the best techniques in the industry, to get your patio back in shape.
After our home improvement professional finishes washing your deck or patio, he can move onto other pressure washing tasks you may need done, such as cleaning walkways, driveways, fences, and your homes siding. Or if you would like a free estimate on cleaning a variety of surfaces at your home, we can schedule you for a later time. Contact us today to start restoring the beauty of your home!
910-479-4892
All About Bald Head Island NC
Bald Head Island is a two mile trek across the Cape Fear River from Southport, North Carolina and the site of Old Baldy, the states oldest standing lighthouse. You can only reach this subtropical island by ferry or private vessel. Once arriving on the 12,000's acres of this beautiful island you will find 10,000 acres of untouched beaches, marsh and part of the forest preserves. The island has many activities to offer for you and your family. You can enjoy a relaxing day at the spa, a game of golf, or go into town and explore a variety of small boutiques that you are sure to find a souvenir or gifts for the family. Its time to plan your beach vacation to Bald Head Island, leave your car behind to enjoy quiet beaches, scenic tours, wildlife exploration and breathtaking oceanfront views.
910-479-4892
Crystal Clear Shine
Average rating:
7 reviews
Mar 25, 2019
These guys will always offer you the best prices in town. Their services are top notch and we always recommend them to our friends and family who have been looking for reliable power washers.
Mar 23, 2019
Wonderful people to work with, and high quality services at affordable prices!
Mar 15, 2019
If you have been looking for a 5 star rated company that you trust to clean your homes exterior... these guys are the best!
Mar 15, 2019
The soft washing and power washing services are amazing. They can remove tough stains and mold better than any other company i have used before.
Mar 8, 2019
This company is very professional and polite. They remove their shoes and clean up after themselves when cleaning your windows. I highly recommend this company.
Mar 8, 2019
We love having Crystal Clear Shine clean the exterior of our home. We can always rely on them for giving us the best power washing services in town!
Mar 8, 2019
These guys do amazing work! They have helped me beautify my home and prep it for the upcoming season!