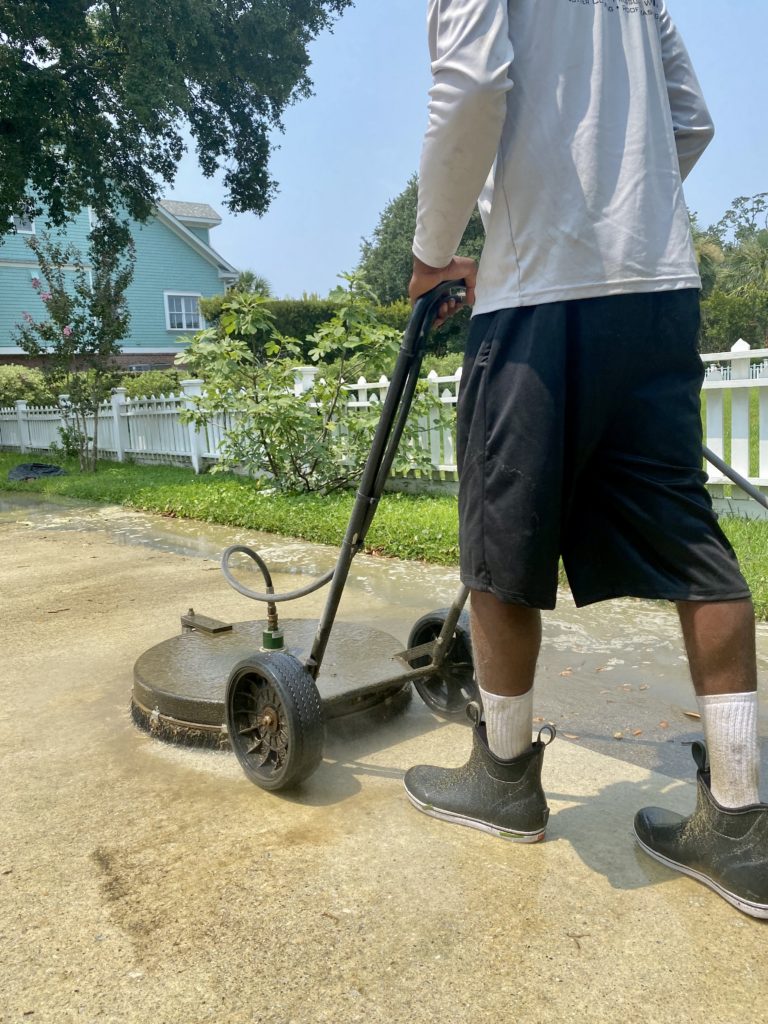 Best Power Washing Company
How to Choose the Best Power Washing Company for Your Needs
Choosing the right power washing company can seem like a daunting task, but it doesn't have to be. Power washing is a great way to keep your home or business looking its best and to protect it from wear and tear of everyday life. Whether you need a one-time job done or are looking for more regular maintenance, selecting the best possible company for your needs helps ensure that you get quality results without sacrificing structural damage in the process. Read on for our tips on how to choose the best power washing company for your needs so that you can make an informed decision and feel confident about keeping your property well maintained each season!
Research different power washing companies in your area and read reviews from other customers
Start by making a list of power washing companies operating in your locality. You can find these through a quick online search or by asking for recommendations from friends, family, or neighbors who've had power washing services done before. Once you have a shortlist, delve into researching each company. Visit their websites to understand the services they offer and their experience in the field. Crucially, look for customer reviews and ratings on platforms like Google, Yelp, or the Better Business Bureau. Reading these reviews gives you insights into the quality of service provided by the company, their professionalism, punctuality, and customer service. Remember, a company with consistently high ratings and positive reviews is a good indicator of reliable and quality service.
Make sure the company is properly licensed and insured to ensure they are legit and safe
The legitimacy of a power washing company can be evaluated by checking their licensing and insurance status. A licensed company assures you they have met the necessary legal requirements and standards set by local or state authorities. You can usually verify a company's license number by consulting the relevant regulatory body's online database. Equally important is to ensure that the company is fully insured. This is crucial to protect you from any liabilities in case of accidental property damage or injuries occurring during the service. Don't hesitate to ask the company for proof of power washing service insurance. A legitimate, safe company will have no issue providing this information.
Ask for a quote to make sure you're getting the best value for money
Once you've shortlisted potential power washing companies, the next step is to request a quote. This can typically be done online or over the phone. When asking for a quote, it's important to have specific details in mind such as the area size, surface type, and any unique features or concerns. Also, clarify what the quoted price includes, like cleaning solutions or travel fees. Comparing quotes from different companies will help you understand the market rate and find the best value. Remember, price shouldn't be the sole factor; consider quality and safety too. Balancing all these factors will help you choose the right power washing company for your needs.
Check the company's years of experience in power washing – look for someone who has been doing this for at least 5 years or more 
Experience is a key determinant of expertise, skill, and reliability in the power washing industry. Therefore, it's advisable to opt for a company that has been operational for a significant duration, preferably five years or more. This not only reflects their sustainment in a competitive market but also their proficiency in handling diverse power washing needs. An experienced company is more likely to possess advanced equipment and trained personnel, ensuring efficient and effective cleaning. You can typically find information on the company's years of service on their website or by directly inquiring with them. Be wary of novice companies as they may lack the necessary skills or resources to do the job professionally. 
Make sure their services cover all types of surfaces, including decks, patios, driveways and more
A comprehensive power washing company should provide a wide range of services that cover various surfaces. It's essential that you establish whether the company's offering cleaning decks, patios, driveways, and siding. A diverse service portfolio indicates their proficiency in handling different materials, from concrete and brick to wood and vinyl. Different surfaces can require distinct cleaning methods and solutions to prevent damage while ensuring thorough cleaning. Confirm with the company whether their services accommodate your specific needs. This way, you can be assured that regardless of the type of surface you need cleaned, the company you choose is equipped to deliver an excellent job. 
We hope these tips help you in your search for the right power washing company. By following this guide and doing some research, you can be confident that you're making an informed decision about who to hire for the job. With the best company at your side, your property will look its best season after season!
48 Covil Ave, Wilmington, NC 28403
(9104) 794-892