Commercial Pressure Washing
Service that Stands a Cut Above
Professional. Reputable. Well-respected. The job of Crystal Clear Shine is to make your property radiate all these qualities - and we do it with our commercial pressure washing solutions.
We are proud to source the industry's best pressure washing and soft washing equipment to deliver superior service to your property. With our professional staff on the job, you can expect:
Our Pressure Washing Services
We tailor our pressure washing solution to meet the specific needs of your property. Our capabilities include:
Hot water pressure washing
Used to deliver optimal stain removal, a superior clean, and exceptional results.
Soft washing
Used to ensure that your exterior gets an exceptional clean that won't ever damage the surface.
Using these two professional cleaning approaches, there's nothing that our team can't achieve. Commercial pressure washing services include:
Our Clients
Every business deserves a sparkling first impression. We're proud to work with customers across virtually every industry, including:
Crystal Clear Shine Power Washing Services is Always Ready
Crystal Clear Shine understands the intricacies of maintaining structures and surfaces. We know that it can never be easy having to get rid of mold, stains, grease and paint from surfaces, which is why we step in to help. Our services cover all areas of Wilmington and are aimed at leaving surfaces sparkling clean and new.
Power washing is without a doubt one of the most effective ways of getting surfaces with bedded-in stains to look like they did originally. Our power washing approaches are aimed at making sure your premises, walls, cars or other surfaces are restored to an earlier position.
We are fast and efficient
No one wants to be stuck with grease, grime or any stains in general. When they show up, they present a problem that needs to be handled right away, and this is where we come in. Once you reach out to us, we head over to you in a bid to make sure that your situation is looked at. When we get there, our technicians get to work, making sure that pressure washers are assembled and that they are functioning optimally. We promise that we won't keep you waiting, and that we won't stick around for longer than its necessary-all we want to do is help out and be gone!
We use state-of the-art equipment
Soft Washing is a concept that has evolved a lot over the years. The soft wash house cleaning technologies used have rapidly grown and diversified, making sure that what needs doing is done without hazardous chemicals being unleashed on the environment.  Our chemicals are not considered chemicals because they are Eco-friendly and 100% bio-degradable.  We always use the latest equipment the moment it shows up on the market in a bid to make sure that you get our finest services.
If you are looking to have some power washing done, then reach out to us right away, and our professional pressure cleaners will head out
your way.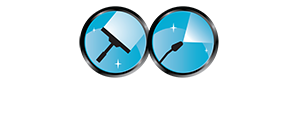 Service Areas
Crystal Clear Shine Window Cleaning & Pressure Washing proudly offers service to the Wilmington, Leland, Southport, Carolina Beach, Kure Beach, Wrightsville Beach, Figure Eight Island, Bald Head Island, Oak Island & Jacksonville areas.