Commercial Window Cleaning
A Spotless Outlook
Let your windows work for your business! Crystal Clear Shine is your professional window cleaning expert to get the most out of your panes.
No matter what industry you're in - food or retail, manufacturing or education - the physical space of your business matters.
Our team makes it simple with a complete commercial window cleaning solution. Our team brings out a streak-free result with:
Clean windows can transform a property. That's why our comprehensive service includes:
Window Cleaning Centered Around YOU
Window cleaning should have a transformative impact on your property - but the process shouldn't make your business skip a beat. We deliver a marriage of convenience and quality with:
Crystal Clear Shine is proud to be your professional window cleaning team - and we're here to wow your customers with spotless curb appeal!
Why Trust a Commercial Window Cleaning Service
Whether you just are a home owner or a commercial property owner / manager, there are many reasons why Crystal Clear's window cleaning services will benefit you. Of course, anyone can try to take on this job, but the fact remains it is a hard job to do no matter what kind of windows you have. However, if your home is equipped with sliding windows, the job becomes even more challenging.
Removing dirt, grime, and construction debris from windows takes a lot of elbow grease and the correct window washing equipment.  Ensuring that they are clean and streak-free on both sides is a task on its own.
The frames also need to be cleaned. Usually, most businesses only think about this once or twice a year. This always leads to dirt building up both on the windows as well as on the frames. In fact, cleaning, this can often be a challenge. You're sure to find insects that are dead or living in the tracks and all around the frames.
In all honesty, most commercial properties despise this job and feel a little queasy when doing it, not to mention that it is quite difficult to do a professional job.  Using professional window cleaners will require all a lot of time that you have to dedicate before you finish.
People who live busy lives don't have the time to allocate that this particular task that is required on an annual basis. Logically speaking, it takes an individual wait too long to clean their windows, that just makes sense for them to go to work and pay someone to do it for them.
So, this job is probably best left to professionals who do this job on a regular basis. They know the ins and outs and use top quality products to achieve the best results. They also have the ability to clean the screens, something that may be difficult for the individual homeowner to do. Homeowners neglect to clean the screens, which gives less than satisfactory results.
When searching a company, it would be a good idea to inquire about what type of equipment they use during their cleaning and what type of water or detergent will be utilized. This is good to know because depending on whether they will use pure water or filter water will make a difference in the spotlessness of the windows on your building after a cleaning.
Best Waterfed Pole Window Washing Services
The use of pure water window cleaning in our company ensures the best waterfed pole window washing experience.  Each window we work on we ensure the choice of water is perfect so that after the cleaning work you are not left with unpleasant marks on the window. The use of 4 stage water purification process in our facility allows us to access clean water for the cleaning purposes. Some of the processes we pass water through so that you are assured the best window cleaning process include sediment filtration, carbon filtration, reverse osmosis the deionizing filtration process which helps us to remove all impurities from the window cleaning water.
You enjoy a lot of benefits upon hiring us to clean your windows. For instance, we will happily clean water on your windows which will not leave any marks after the cleaning process. There will be a clear difference between the windows we clean and those our competitors clean. There are no streaks or squeegee marks which are left after we work on your windows. We apply the best waterfed pole to clean hard to reach windows.
The longest waterfed poles in our facility are sourced from Reach-iT Poles to ensure we achieve the best window cleaning services. Our experts have been cleaning different types of windows for a long period. We have the necessary experience to handle any window cleaning service. There are some customers who would like to access the window cleaning services within a short period; we can guarantee you quick services if you try our services.
We charge fair rates for the window cleaning services. The high quality services we offer dictate that you pay a premium price, but you will be surprised to discover we charge at competitive prices. Customer satisfaction is guaranteed. Our experts will assess your windows and apply the right cleaning methods so that you achieve the best results. Try us today for the best window washing services.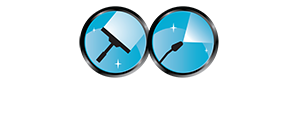 Service Areas
Crystal Clear Shine Window Cleaning & Pressure Washing proudly offers service to the Wilmington, Leland, Southport, Carolina Beach, Kure Beach, Wrightsville Beach, Figure Eight Island, Bald Head Island, Oak Island & Jacksonville areas.