Post Construction Cleanup
Get Ready To Move In
Even after the hammers and nails have been packed away and the building equipment has left the driveway, a construction site needs a little bit of love before it is ready to make its debut.
That's where Crystal Clear Shine can take charge. Our construction cleanup solutions are designed to make your commercial or residential site prepared for move-in.
Complete Construction Cleanup
Every property is different. Whether you manage new home or a shopping center, a restaurant or an apartment complex, we have a solution. Our comprehensive service offering includes:
Window Cleaning
Don't let a dusty view dull the debut of your new space. From pane to frame, we provide complete window cleaning services, including:
Pressure Washing
A deep clean benefits every construction site. We take an intensive approach to your post construction pressure washing needs with:
Interior Cleaning
Your new build's interior should inspire, not scare away. We create a welcoming atmosphere with our 5-star cleanup service, which includes:
A Custom Solution for Every Property
Whether you're building a single-family home or a retail center that will be visited by the masses, the final result matters. Our complete construction cleanup services are designed to meet your property where it needs it most - so the move-in experience lives up to its full expectations.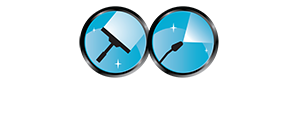 Service Areas
Crystal Clear Shine Window Cleaning & Pressure Washing proudly offers service to the Wilmington, Leland, Southport, Carolina Beach, Kure Beach, Wrightsville Beach, Figure Eight Island, Bald Head Island, Oak Island & Jacksonville areas.