Gutter Cleaning & Guard Installation
Complete Gutter Cleaning
North Carolina gets its fair share of sunny days - but it isn't unusual for the forecast to include rain, too. Crystal Clear Shine keeps your property prepared with our complete gutter cleaning and guard installation solutions!
We know better than anyone how important a well-functioning gutter system is to your home. That's why we deliver a comprehensive cleaning solution that invests in their long-term success. This includes:
Professional Guard Installation
Gutter guards are one of the most effective ways to keep buildup out of your gutters. Our team will assess your gutter system and deliver a solution that matches your budget.
After installation, our team will follow-up with guard inspection during every gutter cleaning service. This is just another way to ensure that your home is getting the most protection out of your gutter system.
The Value of Clean Gutters
Gutters really are the backbone of a successful property. With regular maintenance, your gutter system will:
Our comprehensive gutter cleaning solution is your key to a healthier property - and a better investment. Schedule your seasonal service today!
Gutter Downspout Cleaning
When it rains if you gutters rolled clogged up the water back up on the roof. This is not a good. However, there many different types of gutter cleaning tools on the market today that can help you rid any blocking debris along the water to flow smoothly off the roof through the gutters down the drain pipes and away from house. Also, if you look about your own home you will find many tools that help you clean your gutters. Finally, they don't wish to do this dirty job yourself you can always hire someone. There are many downspout cleaning professionals who perform this service for people who do not want to do it themselves.
Did you know that tree leaves are the number one reason causing gutters to clog? Trees are a prevalent species surrounding many homes. The leaves from these trees are easily blown away and are captured in gutters where they accumulated into clogging masses that keep your gutters from operating properly.
Gutter Cleaning Considerations
• When cleaning your gutters, there are number of safety for cautions you should take into consideration either before or during your cleaning operation that include:
• When using a ladder to gain access to your gutters, follow all the proper safety precautions included with the ladder manufacturer's manual.
• Always inspect the gutters and downspouts to make sure that you have removed all the debris before you consider the job to be completed.
• Clear the downspouts before you clear out and flush the gutters
• It is recommended to either borrow or rent a power washer to gain a more effective cleaning and flushing of your gutters and downspouts
Regular gutter cleaning is part of the overall maintenance that will make sure your home only functions properly while you live there but helps retain its selling value as well. Proper maintenance will lead to you saving money because without it the necessary repairs will be much more costly. Water damage is a hard repair to accomplish. Also, clog other's present a safety hazard as well. A gutter system that does not receive the proper periodic maintenance can cause a number of problems including ripping off from the house under the weight accumulated when not properly cleared. Also, overflow from clogged gutters can make water seep up under the shingles on your roof and down into the walls of your home closing a great deal of interior damage. If you use the correct gutter cleaning tools you can prevent this damage to your home and thus not only keep the house safe for its habitats, but helps retain or increase your property item.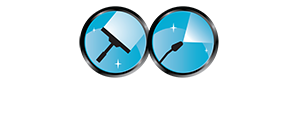 Service Areas
Crystal Clear Shine Window Cleaning & Pressure Washing proudly offers service to the Wilmington, Leland, Southport, Carolina Beach, Kure Beach, Wrightsville Beach, Figure Eight Island, Bald Head Island, Oak Island & Jacksonville areas.