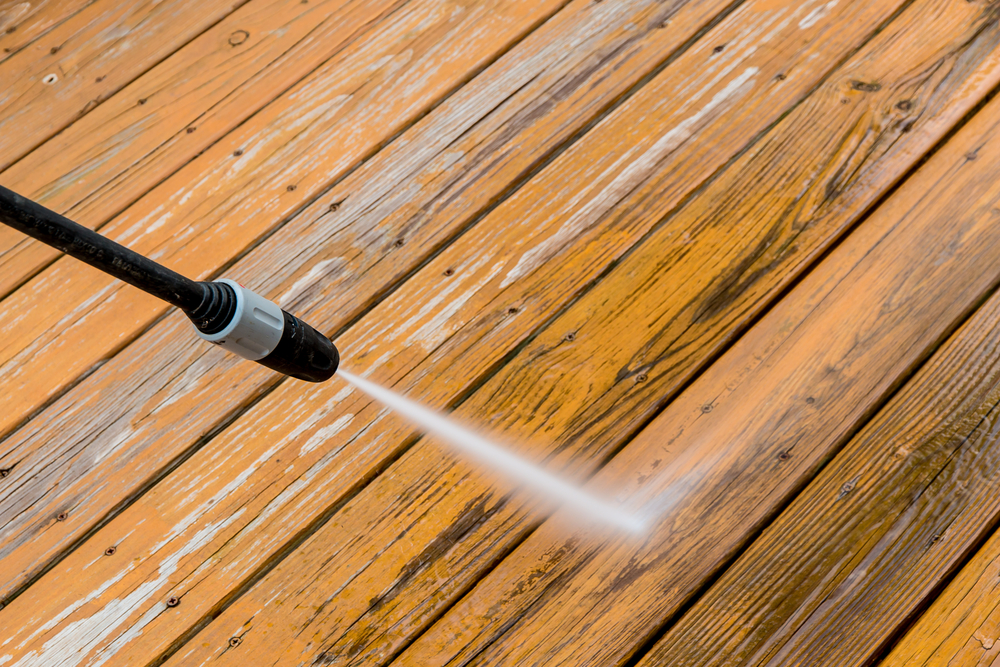 Exploring the Benefits of Hiring Wilmington Soft Wash Cleaner
Are you looking for an effortless way to give your home's exterior a deep clean? Soft wash cleaning is the perfect choice! This innovative method of washing is becoming increasingly popular with Wilmington homeowners who want to give their siding, decks, driveways and more a sparkling touch that truly lasts. Not only is soft wash incredibly easy and convenient; it's also extremely effective at restoring all types of outdoor surfaces to their former glory without damaging them in any way. Read on to learn why Wilmington soft wash services should be your first choice when looking for ways to restore your home's exterior surfaces!
What is Soft Wash and How Does it Work to Clean Your Home 
Soft wash is an innovative and efficient way to clean your home. Unlike traditional pressure washing techniques, soft wash uses a low-pressure method that is gentle on your home's exterior surfaces. Soft wash cleaning solutions are customized to your home's specific needs, ensuring a deep and thorough clean without any damage. The cleaning process starts with the application of a specially formulated cleaning solution that breaks down stubborn dirt, grime, and stains that have accumulated on your home's exterior. The solution is left on the surface for a specified duration before it is rinsed off with a gentle low-pressure rinse. This approach to cleaning not only leaves your home looking clean and fresh, but also helps to protect it against damage caused by harmful organisms such as algae and mold. Try using soft wash for your next home cleaning, and you won't be disappointed!
Benefits of Soft Wash Over Pressure Washing in Wilmington 
When it comes to keeping your property clean in Wilmington, there are many options to choose from. However, if you're looking for a gentle yet effective approach, soft washing may be the best choice for you. Unlike pressure washing, which can damage delicate surfaces and push water underneath siding or shingles, soft washing uses a low-pressure stream of water to gently clean and sanitize your property. This makes it an ideal choice for roofs, siding, and decks, as well as delicate features like statues or outdoor furniture. In addition, soft washing uses eco-friendly cleaning solutions that are safe for people, pets, and the environment. So if you're looking to get your property looking its best without causing any damage, consider the benefits of soft washing.
Tips for Finding Professional Soft Wash Service Providers 
When looking for a professional soft wash service provider, there are several key factors to consider. First and foremost, you should set your sights on companies with a proven track record, verifiable customer reviews, and a portfolio of work. Look for service providers who are transparent about their process and who are willing to explain the details of their cleaning solutions. A professional soft wash company will customize their cleaning method to your home's specific needs. Next, consider the company's commitment to safety, both in terms of using eco-friendly cleaning solutions and adhering to industry-standard safety protocols. Finally, ensure that the service provider is insured and licensed in Wilmington, providing you with peace of mind that your property is in good hands. Remember, a good soft wash cleaning service will be able to provide a balance of effective cleaning, safety, and customer satisfaction.
Popular Areas to Take Advantage of Soft Wash Services in Wilmington 
There are many home surfaces in Wilmington that can benefit from soft wash services. Popular areas to consider include driveways, sidewalks and patios, decks and porches, siding, and even roofs. Soft wash is especially popular for restoring residential roofs as it removes dirt and debris without damaging the roofing material or causing any additional damage. Soft washing your home's exterior surfaces is also an effective way to remove stubborn stains and restore the natural color of your property. Whether you're looking to make a dramatic difference or just want to give your home a light refresh, soft wash services can be an effective and convenient solution for all types of residential properties in Wilmington. 
Budget-Friendly Soft Wash Options for Homeowners in Wilmington
Soft wash services in Wilmington offer budget-friendly options for homeowners wanting to revitalize their property without breaking the bank. Many local companies offer different packages to meet varying needs and budgets. For instance, you can opt for a full exterior cleaning package, which covers all external surfaces of your property. Alternatively, you may choose to clean specific areas, such as the driveway, siding, or roof, according to your budget and requirements. Discounts are often available for regular maintenance plans, making it even more affordable to maintain the cleanliness and aesthetic appeal of your home. In addition, some companies offer promotional rates for first-time customers or referrals. Always remember to request a detailed estimate before commencing any soft wash services to ensure transparency and avoid any hidden charges. 
No matter what your specific needs are, don't hesitate to check out soft wash services in Wilmington. With its gentle and effective approach, soft wash can help you restore your home's exterior surfaces without risking any damage.
48 Covil Ave, Wilmington, NC 28403
(9104) 794-892