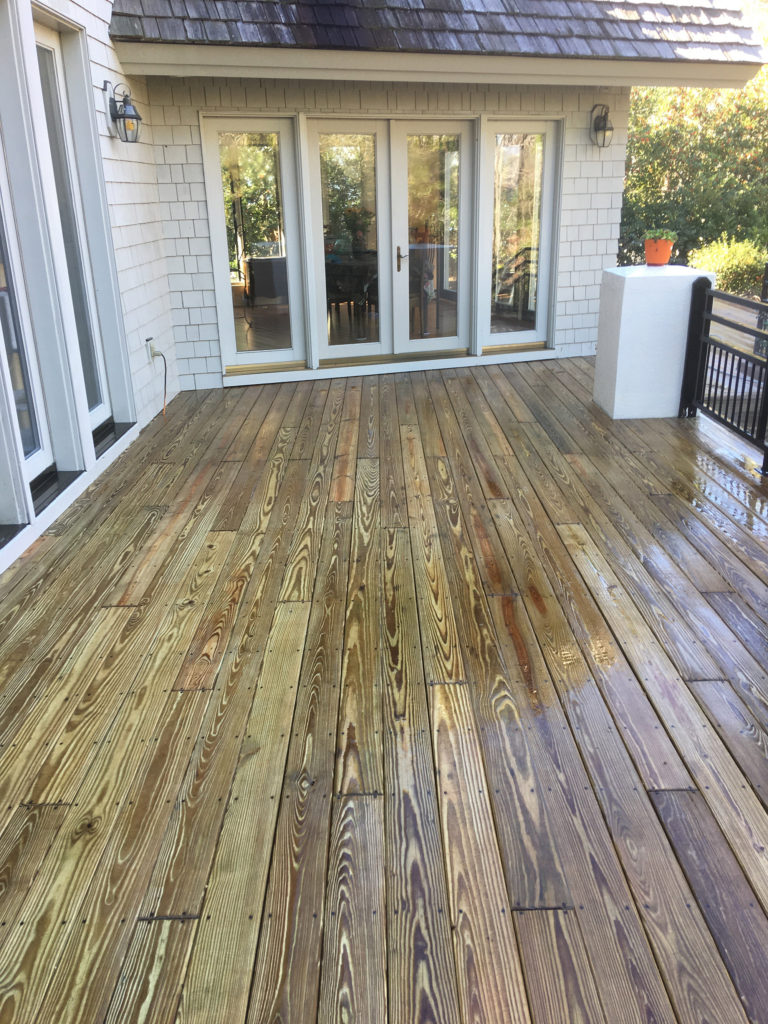 Redefining Cleanliness: The Benefits of Wilmington Soft Washing Services
Are you searching for a powerful, yet gentle way to clean and restore your most important outdoor spaces in Wilmington? Have you heard of soft washing but aren't sure what it is or if it can benefit you? Then say no more, because this blog post breaks down the incredible advantages of using soft washing services. By combining low-pressure water with specific cleaning agents, this form of exterior surface cleaning is perfect for eradicating dirt, mold, mildew and other pollutants without risking damage to delicate materials like wood. Read on to discover how choosing Wilmington soft washing services can effectively clean every space while preserving its longevity. You won't believe all the incredible benefits – let's get into it!
What is soft washing and how does it differ from traditional power washing methods? 
Soft washing is a cleaning method that uses low-pressure water, typically below 500 PSI, mixed with a biodegradable cleaning solution to gently remove dirt, grime, mold, algae, and other pollutants from exterior surfaces. This approach is contrasted with traditional power washing methods which use high-pressure water, often exceeding 2000 PSI, to blast away dirt and grime. While power washing can be effective, it also runs the risk of damaging delicate surfaces such as wood, paint, and shingles due to its forceful nature. On the other hand, soft washing provides a gentler, yet equally effective cleaning solution, ensuring the safety and integrity of your property.
The advantages of using a soft wash to clean your home's exterior surfaces 
Soft washing offers a host of benefits for your property, making it an ideal choice for cleaning and restoring the outside surfaces of your home. First and foremost, since low-pressure water is used to clean exterior surfaces, you won't need to worry about any damage being caused to delicate materials like wood or paint. Second, soft washing solutions are often specifically designed to target specific pollutants like mold, mildew, and algae. This means that the cleaning process is done more efficiently, and you won't have to worry about reapplication or overcleaning of a surface. Third, soft washing services can be used in cleaning wood decks and siding, brick patios and fireplaces, as well as vinyl and aluminum siding. Finally, the gentle nature of soft washing ensures that your property will look its best for the longest amount of time possible.
How Wilmington homeowners can benefit from soft washing 
Wilmington homeowners can greatly benefit from soft washing services in a multitude of ways. Not only does this specialized form of cleaning effectively preserve the exterior surfaces of your home, but it also has the potential to significantly increase its overall value and curb appeal. With soft washing, you can experience the restoration of color to faded siding, the complete removal of unsightly dirt and grime from decks and patios, and even the prevention of mold growth on your home's exterior. This advanced technique offers an unparalleled level of effectiveness while ensuring a gentle approach to cleaning and restoring your property's outdoor surfaces. 
Reasons why soft washing is the preferred method for cleaning stone, stucco, brick, and other surfaces 
Soft washing is firmly regarded in the industry as the preferred method of cleaning stone, stucco, brick and other delicate surfaces. This is mainly due to its ability to bring out the surface's natural beauty while minimizing any potential damage that could be caused by a high-pressure power wash. The combination of low-pressure water with a specialized cleaning solution allows for a more thorough clean without risking any harm to the surface. As an added bonus, this form of cleaning is also environmentally friendly due to its use of biodegradable cleaning agents and minimal water consumption. 
Tips on how to choose a professional soft washer in Wilmington 
Choosing a professional soft washer in Wilmington can be a daunting task, but by following the tips below you should have no problem finding the right team for the job. First and foremost, make sure to do research on any companies you're considering. Check online reviews as well as their social media presence; this will give you a good sense of what kind of services they offer and what their customer service is like. Additionally, be sure to inquire about the cleaning agents they use as well as any warranties or guarantees they may have in place. Finally, don't hesitate to ask questions about their experience and make sure you feel comfortable with them before hiring. 
By taking advantage of soft washing services, not only will you protect your home's exterior surfaces, but you'll also be able to enjoy a clean and beautiful outdoor living space. Whether it's refreshing the color of faded siding or removing unsightly pollutants from decks and patios, soft washing can help improve your property's overall look while preserving its longevity. So if you're looking for a gentle yet effective way to restore your most prized outdoor spaces, reach out to a professional soft washer in Wilmington today! 
48 Covil Ave, Wilmington, NC 28403
(9104) 794-892