Expert Window Cleaners Your Windows Need
Your windows shouldn't be an afterthought - they should steal the show! Crystal Clear Shine is your reliable source for a professional window cleaning service that will bring out that spotless glow in every single pane.
Not all window cleaning solutions are alike. And when you're dealing with a part of your home that is as important as your panes, it's worth it to invest in the best.
That's where Crystal Clear Shine comes into the story. Our team are proud to be certified, trained, and authentic professionals. We specialize in "streak free" - and it shows!
Superior Window Cleaning
We provide one convenient source for all your window cleaning needs. Our service offerings include:
We are proudly meticulous
We know that your window system is made of more than "just" glass. So, you can always count on our service to include:
Sparkling Service for Every Window
Think of clean windows as a key. When you invest in that key, you can unlock a bounty of benefits for your property. Expect:
With the Crystal Clear Shine window cleaning team, your panes aren't just a part of your home. They're a highlight!
Residential and Commercial Window Cleaners
Window cleaning. One of those pesky chores everyone underestimates because it seems easy enough at first until its actually time to get it done.
While some homeowners prefer cleaning their residential homes every now and then by themselves, it will be difficult for businesses to do the same for various logistic reasons.
As a result, you'll find that most businesses actually end up calling in professional window cleaners.
Benefits Of Using Professional Window Cleaning Services
Window cleaning is 90% labor and just 10% equipment. Most people will prefer not to brave the hazardous looking heights required to clean high rise windows, much less dedicate the amount of time, skill and technique required to ensure that windows are spotless and free from scratches or blemishes.
Here are some ways professional window cleaners provide invaluable results to their customers.
● They know the right tools to use.
Sure window cleaning doesn't require a degree. However, window cleaners are more adept at knowing the right tools to use on different window surfaces.
Underneath a microscope, a glass plane isn't as smooth as you'd think. That's why with time you'd find some windows, that seem to have undergone cleaning maintenance, developing cracks. In fact lack of proper care with the right tools, such as not properly drying water off windows, can cause mildew and mold to grow. So customers that want lasting windows are actually better off with professional cleaners.
● Save Time
Due to time constrains and the inconveniences they cause, window cleaning is usually done twice a year in most high rise buildings. If this task is left for just anyone to carry out, it will undoubtedly take several weeks to complete, thus causing unnecessary interruptions whenever the inner parts of the windows need to be cleaned.
Professional window cleaners in this regard, have more experience, so are faster at getting the job done.
● Save Cost
If the windows that need cleaning are numerous and out of reach, special equipment will need to be purchased. When you sit down to compute the costs of purchasing ladders, harnesses, squeegees and cleansers, hiring professionals and their equipment makes more financial sense. Moreover, most of these licensed cleaners have liability insurance, so you might want to think about the risk you'll be taking without such insurance.
● Increase Appeal
The reason you need a cleaner in the first place. Freshly cleaned windows, without streaks or glass scratches will boost the appearance of your building.
That all said, the benefits of using professional window cleaners are innumerable and their results can be observed easily.
So the next time you think of getting your windows cleaned, weigh the benefits of a hired professional, who'd get the job done quickly and efficiently, and an inexperienced person who could be using the wrong tools. Your window will thank you.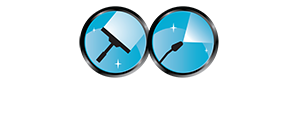 Service Areas
Crystal Clear Shine Window Cleaning & Pressure Washing proudly offers service to the Wilmington, Leland, Southport, Carolina Beach, Kure Beach, Wrightsville Beach, Figure Eight Island, Bald Head Island, Oak Island & Jacksonville areas.